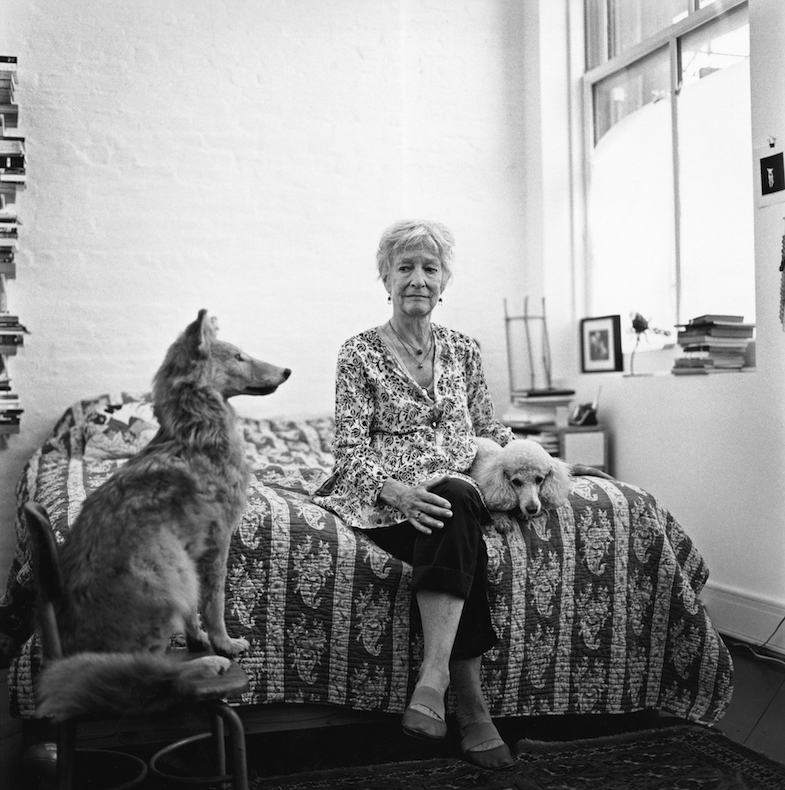 Joan Jonas
Joan Jonas (b. 1936 in New York)
In the late 1960s, Joan Jonas established a new artistic form by integrating performance art and video. Her remarkable achievements have earned her an esteemed reputation and respect as a pioneer in the fields of contemporary performance art and video art, and as an active artist who has pursued the exciting relationship between performance art and new digital media. In addition to solo exhibitions and performances at art museums around the world, she has presented at numerous international and special exhibitions, including documenta. She represented her country at the United States Pavilion at the 56th Venice Biennale in 2015. From March to August 2018, she held a major retrospective exhibition at London's Tate Modern.
Website :
Thumbnail Image :

Brigitte Lacombe:Joan Jonas in New York, 2012.